Discount for Innopsis members
Support for Network Services 2
Network Services 2 (RM3808)
Notification on 29th May 2018
Innopsis is the trade association for suppliers of Digital Infrastructure and Services to the UK Public Sector. Our members range in size from small startups to the largest telecoms providers in the country. Collectively, we provide over 75% of the telecoms and digital infrastructure used by the UK Public Sector.
Our objectives are to:
–       make it easier and quicker for our members to do business with government
–       enable government to maximise the benefits available from digital services by promoting a vibrant and active supplier community
–       to provide better public services and to work together for the common good.
Our focus is on the big opportunity for both customers and suppliers to benefit from safe information sharing and innovation in public service delivery
Is Public Procurement keeping up with Enterprise procurement? t.co/az1GJsm8eX
Retweeted by Innopsis
Show

Media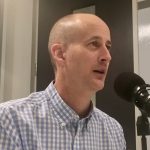 Applying for Network Services 2 - a conversation with Stephen Smith from Telefonica O2 t.co/ALTGNumUqb
.